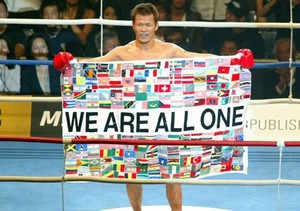 S u d o
Sanders is a new deal democrat which might as well be communism post-Reagan. He's in a field comprised of actual republicans parroting leftist platitudes they have never stood for. It's not like I hand picked somebody who perfectly mirrored my views. David Harvey's work on neoliberalism best illustrates the gulf between a FDR democrat and a Clintonian one. At present, it's easier to refer to the former as socialists and the latter as (neo)liberals.
"new deal" democrat doesn't mean anything. the new deal coalition was a union of Democrats that ranged from communists to Southern whites who wanted to maintain Jim Crowe. it only existed to push through FDR's legislation.
and yes, while Sanders is pretty "left" compared to other politicians in the US, he's still staunchly liberal. you can't be a socialist if you still, in some capacity, regard the political and economic unit of the society as the individual. you support liberalism.
i think you're mixed up with the American interpretations of "liberal", "left", "conservative", and "socialist". no one on the democratic stage is calling for the removal of capitalism and relinquishment of the ruling class. they may be co-opting socialist policies and beliefs, but none of them are close to being socialist, including our boy Sanders.
unless I'm missing something idk