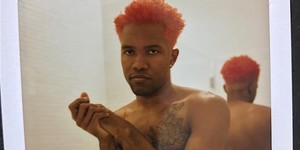 Moody mann
Bro you are so f***ing annoying and wrong on every front. Who hurt you?
Biden wins amongst old ass black ppl just because they think OH OBAMA. Those were the people who came in record turnout and the people who would never vote for Trump anyway.
A record turnout of old black ppl wont stop all the working class support Trump gets from white ppl
Bernie whopped bidens ass before the DNC coalesced around their candidate once again, love how you convieniently forget that point. Stupid old people in this country wath cable news all day and go with whatever their masters say
Your argument is a losing one, and when Biden loses to Trump im gonna come find you and remind you of how much of an assinine loser you are
And do you have a legitamate source for all your claims and comments? 🥱
Bernie barely beat anyone outside of Caucuses? Also is beating 4 candidates sharing the same voter base even something to be proud of?
Also Biden slaughtered the entire DNC in SC and that was before most people dropped out.
Before SC, Bernie was literally competing with a literal who in Buttigieg. Someone with 4 years of campaign time losing to a random bumfuck mayor in IOWA from the South Bend is an L. Hop off Bernies nuts.
Then almost tying with him in NH?
Imagine acting like their was a single blowout until Biden got near 50 percent of SC with a field of people siphoning his votes. Of course they dropped out to rally behind someone with similar policies when they had no path to victory. Thats how parties work dumbass.
You bernie supporters are just old people with computers lmao. All you dummies do the same s*** getting siphoned media to you thinking youre doing something special on some tribalist s***.
You brought up people dropping out before super tuesday like it was 007.
Bernie s***s d*** if he can barely beat Biden in a 1v1 you goofy. Getting endorsed isnt a conspiracy. Its coalition building and how you should try to actually win a election.
Also black people are the biggest base in the dnc. You literally cant win an election without them. Instead of blaming everyone for baby Bernies mistakes, blame him for failing to court black voters in these regions. Lmao
P.S. the chance that Biden beats Trump is much higher than Bernie beating Trump. This primary is a good example of that being the case
Biden is getting more support from swing states than Bernie lmao