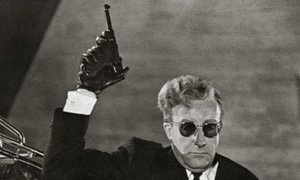 krishna bound
@op if you want to engage controversial topics like this you gotta present your argument better because as its written right now its not easily comprehensible and also doesn't convey anything holistic much less worthwhile argument
just to address each point though while im waiting for thanksgiving dinner
vaccination rate drops pretty harsh in short time after taking it
basically all vaccines that don't contain a live virus technically require boosters or fall off after taking it. however efficacy is different per vaccine. you can't make the same conclusion about Novavax as you can for Moderna for example. are you saying every country and every medical company was wrong for proposing vaccines? only some countries? the entire world isn't using one vaccine.
we never needed a mrna vaccination against covid to begin with. a normal ass vaccination with anti genes would have done the job, solved the problem, been cheaper and easier to give to the whole world than this whole new vaccination tech that has never been applied to masses before covid (because of failed tests)
i agree with you on mRNA specifically but this also doesn't make sense vs your entire argument. if you want your argument to be mRNA vaccine was a rushed and stupid idea then let that be your argument. not every vaccine is mRNA and lots of other vaccines including J&J in the US use prior researched and idstributed technology, and other vaccines elsewhere in the world like Novavax and the chinese ones use vaccine technology used elsewhere. so how is this a point against all vaccinations at all? the discussion about mRNA is completely separate from the rest of your argument and basically self-defeating in this point alone.
free living vaccinated people do much worse damage than careful unvaccinated people
the point of vaccinations isn't to eliminate a virus, it's to lower the risk of the virus's existence to be able to transition back to a normal lifestyle where the virus still exists but lives in the background and does not propose an active threat of hospitalization to overwhelm the medical system, so during said time medical resources can be freed up for people who simply cannot be vaccinated and/or would be vulnerable no matter what. obviously the point as well was to pad out viable timing to transition back to normal while antiviral d**** were developed (which are now coming into existence). the fault in this cycle has nothing to do with COVID, it's solely on the arms of our terribly incompetent and disgustingly sociopathic government and bureaucracy. statistics themselves show that the vaccines would have worked well enough had our government not been incompetent. you can clearly see in countries that competently handled this situation that things did actually work as intended. also the topic of comparison of vax vs unvax is more of a culture war issue than a scientific one and the culture war hijacking of it changed the course of what should have been an easy trajectory in the US.
this whole herd immunity thing was something that was clear to scientists to not be working from the whole start. i actually cant recite the details but i will get them for you guys if interested
see the above on incompetence of bureaucracy not being an excuse for disregarding the concept of vaccination as a whole. It was known since the beginning that agencies in the US and parts of Europe, among others, were incompetent - do we remember in the beginning of COVID it was right wingers doomsaying and liberals saying that COVID wasn't real for example and how quickly that swapped? Things also aren't singular. This is like saying Tylenol or Ibuprofen doesn't work just because Big Pharma is corrupt.
vaccination doesnt stop from spreading only from potential damage to one self. which means, even if vaccinated you gotta be careful and not go on f***in concerts and in clubs like some of yall dumb motherfuckers are doing but screaming "go vax you dummies"
see above points
this some real s***. thank you for taking your time. i didnt want to actually claim i know the truth just more so propose to being open to all sides but then i got mad at people that just blindly fall for one thing.
thanks. this some good information