UPDATE: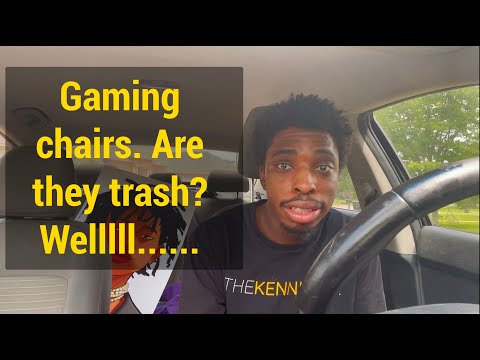 --
So my homies were discussing this yesterday:
Now I've seen gaming chairs before. I've ever owned or say in one, but I'll be honest they look like bullshit. Kinda like what this dude said... those literally do not even look comfortable or durable. That's just my ocular patdown. But I do know that office chairs are literally some of the best chairs and are also versatile.
So when I showed my homies the LeBron tweet, they're like yea s*** well I'm tryna get a new gaming chair too.
And so here comes my questions:
So what y'all think their answer was?
If y'all guessed cricket sounds, then yea.
So I'm asking KTT cus I assume at least some of y'all have gaming chairs. What's up with them s***s?