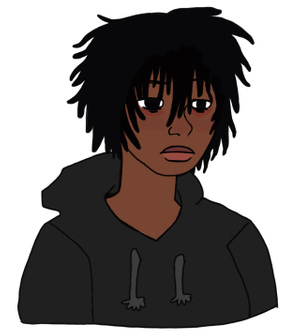 vladimirx boofin
not a fan of trab as a person but they dogged him
live nation came out unscathed but he took the hit
its sad
its insane cus the more u look into it the more u realize travis is pretty much not at all to blame. But whenever i bring this up to people they just don't process it. I'm like "so what is travis responsible for" and of course they can't actually point to anything that isn't based off misinformation and misunderstandings of the situation. And I'll explain to them the context and why Trav isn't really responsible for what they think he is responsible for. And usually they actually agree but then after agreeing that there's nothing to hold him accountable for they just go "but we still have to hold him accountable for it though right?"
it's crazy how like deeply buried that s*** is, like once they've been told travis scott is responsible for something horrible they can't change their perception of him, even when they can logically see why he doesn't deserve that treatment. I mean if he's being canceled there must be a good reason right? It works on a subconscious level, I think. Feelings dont care abt ur facts...
and then on top of it all they've usually never even heard about livenation's involvement at all. This is why I say Roc Nation PR is god-tier i mean like this is some psy-op s*** lol.
All that being said, yeah trav got done so dirty here but he's gotten away with so much unrelated bullshit in the past like it's sorta just karma