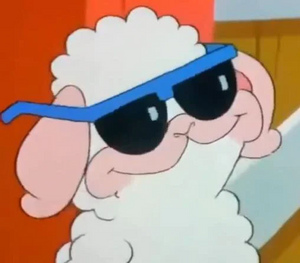 piz
I'm a CS major technically but have only really completed my general coursework and will begin my more degree-focused s*** this upcoming fall semester, but here's my two cents
Like @Thunder said, your first language usually depends on what you want to achieve with code. Think of a project you'd like and can see yourself doing, is it a website? A mobile app? A video game? Maybe some data a***ysis type stuff or more complex subjects like machine learning and AI? Do you want a language that you can do a whole lot of different stuff with? Imma give a brief low-level rundown on some popular languages real quick from what I've learned over the years being into tech and trying many different languages without much success because I'm a lazy s*** head
HTML/CSS: Not technically languages but syntax. The building blocks of any website. If you want to get into any aspect of web development, you absolutely without a doubt start with these two and 99.99% of the time will move to JavaScript.
JavaScript: One of the core technologies of the world wide web. Powers 97% of all websites in some way. Not related to Java. Lots of job opportunities for JS developers. Learn HTML/CSS first then go here.
Python: Great for beginners, but also extremely popular and not "beginners only" if that makes sense. Does things like power web apps with Django or Flask (in addition to HTML/CSS of course), a***yze and visualize data, web scraping, automate s***, the list goes on.
C#: Pronounced "C-sharp", developed by Microsoft as a faster and more secure variant of the C language. Pretty old stuff, but it's the primary language used when building things for Windows. Can also be used to program video games and stuff.
C++: Often used for programming application systems rather than the application themselves if that makes sense. Can do lots of neat mathematical stuff. Also can code video games with this.
Go: Like Python kinda, but a lot faster. Netflix, Twitch, and Uber among others are powered by Go. Not as easy to pick up as Python and definitely not remotely close to as widely used, so has a lot less libraries vs Python.
R: Data a***ysis, machine learning, that sort of thing. Pretty much does a few things and does them extremely well, in this case working with statistics and data.
Swift: The Apple programming language, and successor to Objective-C. Used to build apps for iOS, macOS, etc, but also has other applications like web development through the Vapor framework. If you want to make iPhone apps this is your only choice really.
I could go on and on but if you're interested in any others, check out Ruby (and Ruby on Rails for web dev), Haskell, Kotlin, Rust, Java, Scala, Perl, etc. just google some in-demand languages and find one you like.
THAT BEING SAID
The most important thing is not finding a first language you'll want to do forever. It's about finding one you can use to do something you'd like in terms of a project, then learning the fundamentals of computer science along the way. Learn basics like variables, constants, arrays, etc etc and how the language actually works.
Once you are pretty decent at your first language of choice, learning another is not going to be nearly as difficult because you understand the concepts now, it's more about syntax and other things unique to a different language.
Learn by making projects and googling questions you think of, but don't just copy+paste code from StackOverflow, actually understand why it works that way. Read some books on the language you choose, and watch videos or subscribe to like a course on Udemy or something. Join a Slack channel with other developers/learners, maybe even join an IRC channel. And don't burn yourself out early.
You never learn it all. You will always be learning in this career because languages are ever evolving. Just keep learning and don't give up on it or switch languages after 2 weeks or whatever, really really understand the language you choose before trying another. Good luck man
This is actually great advice