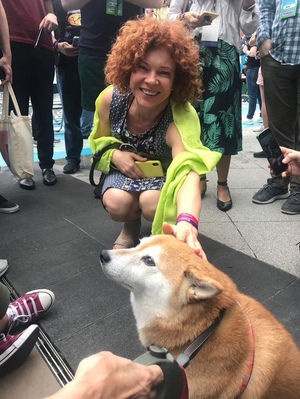 Neon Bae
the CPU isn't super important for gaming any Ryzen or Intel i3 or better made in the last 5 years (expect first Gen Ryzen), personally I'd just find a good deal on 4-6 cores on a CPU / Motherboard combo
the reasons I'd put more money towards the GPU than the CPU is because at higher resolutions the GPU is almost always the bottleneck, at higher frame rates your CPU gets taxed much more but you don't sound interested in that so you'll most likely be hitting bottlenecks on the GPU no matter what GPU you buy speaking from experience
for the GPU you'll want a 1070ti/2060S/3060 or better or a Vega 64/5700/6600xt or better for AMD
16GB of RAM, 500w PSU, 1TB NVME SSD in terms of the other specs..
any motherboard will work for your needs it just needs to support the CPU, same with the Case it just has to support your motherboard size
my favorite case brands are Silverstone, Lian-Li, Antec, Thermaltake, Cooler Master
you'll also need a fan for your CPU those come with a lot of CPUs, you won't need anything too crazy a standard $30 CPU fan like this will work if your CPU doesn't come with one https://www.amazon.com/dp/B08F21X2VP/ref=cm_sw_r_apan_glt_fabc_R9NBZYAK8NMZ407DG8VV
games will get more demanding overtime though but hardware also gets cheaper overtime
keep in mind certain games just aren't optimized as well, there are games that run at 5k 240hz on my 3080 no problems others struggle with 4k 60k so it varies a lot, you probably could go with a lower end GPU but some games you'd be turning settings down
if your trying to save on the build though I'd recommend finding some used parts
you usually can get better deals on most parts if you look for open boxed or used things I'd just avoid buying the PSU used everything else is fine.. the biggest cost easily will be the GPU your probably looking at $750 for the whole build used because GPUs are incredibly hard to find at good prices these days
it almost makes more sense just to buy the GPU new unless you find a deal cause the used market has been inflated crazy, EVGAs queue is amazing if you have patience you can get a GPU at a fair price, that's how I got my 3080
what's your budget tho?
and a lot of the best deals are very regional like a store with good bundles (micro center) if your trying to buy new and build depends on your budget, some prebuilts like from Newegg, Cyberpower and other companies aren't bad either if your just trying to buy something new
Interesting that you didnt include a hard drive. How come? I know a laymans amount of info on comp and i thought the hard drive stored your OS. Would the SSD take over for that instead?
Nvm i just peeped the storage. Didnt think SSDs could hold that much i mustve been living under a rock. I gotta upgrade my setup