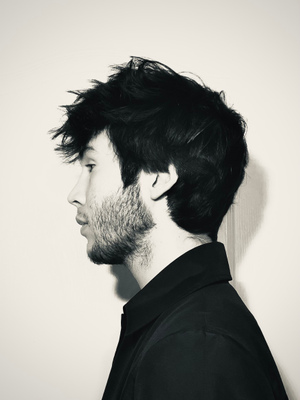 OBSERVED
OBSRVD aka OBSERVED
No other hands were involved in the making of this work, unless stated otherwise
LINCOLN CONTINENTAL (prod. by Decster) (Drill/Hip-Hop)
https://soundcloud.com/obsrvd/lincoln-continental-prod-decster
"THE RIVER" OUT NOW (Rock)

Written/Produced/Performed by OBSRVD
https://soundcloud.com/obsrvd/the-river
"PASSERBY" OUT NOW (Rock)

Written/Produced/Performed by OBSRVD
https://soundcloud.com/obsrvd/passerby
"IN YOUR ARMS" (Hip-Hop/Pop)
Written/Produced/Performed by OBSRVD
https://soundcloud.com/obsrvd/in-your-arms
"MANHUNT" (prod. by OG ABI) (Hip-Hop/Ambient)
Written/Performed/Mastered by OBSRVD
https://soundcloud.com/obsrvd/manhunt-prod-by-og-abi
"220 ALL ALONE CHOPPED & SCREWED" (prod. by clover) (Hip-Hop/Chopped)
Written/Performed/Mastered/Chopped by OBSRVD
https://soundcloud.com/obsrvd/220-all-alone-chopped-n
PLAYLIST OF RELEASED SONGS BELOW
https://soundcloud.com/obsrvd/sets/observed
FOLLOW ME ON INSTAGRAM
https://www.instagram.com/p/CCcGM32lYTD/?igshid=dc20jmq7kj6n
You play one hell of a guitar bruh.
River - I feel like I should be punching and mushing out white boys in a mosh pit at a non-COVID safe venue. Love the high paced energy in this. Did you play all those instruments on that track? Cause if so, you are f***ing talented.
Passerby - This a bit more slowed down and heavy. Which makes sense, I get the feeling through this song like the listener is searching for something. the mantra: "I've been running out of time my whole life" something that a lot of us can relate to. That breakdown at 1:50 where the vocals distort and then it drops out to just that catchy ass guitar melody is NICE.
In Your Arms - I like the mix of the rock/hip hop. I like the guitar at the beginning when the beat drop and your vocals and the melody both in unison throughout the track. I like the changeup at the end where it goes into a more traditional rock type beat with live sounding drums.
Manhunt - damn you spitting spitting on this one. I like that Christopher Dorner line.
the reservoir of my life is beginning to look more hollow
the body my heart is in chooses to lead and not to follow

Definitely am f***ing with the story you telling on this one. Especially documenting your pops troubles with the law. F*** 12.
220 - Gives me Travis Scott and Don Tolliver vibes. The mixing of the vocals and the echo/reverb definitely provides much that Houston/screwed atmosphere. I see you engineered that one so major props to you for that!
You got a good voice.
The versatility is there and I must say you got yourself a follow my good man.