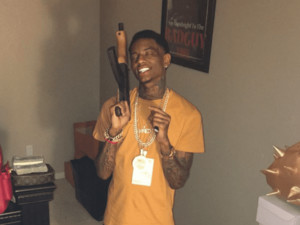 BIGJ
I agree. Jewish and African American have relationships due to common abusements done by others. But im always interested in why the European jew has largely gotten the accurate awareness of the Holocaust, reparations and a whole state, but African American can't even get respect.
Those Jewish in American culture tend to be European Israel descendant, which in American just means white. And I assume that many black American relate to the treatment to those in Palestine.
Seems like your educated on the topic. Is Jewish just a religion, an ethnicity, and/or race? what term to they self-identified under?
Because there are enough Jews in Europe to make a small country for, unlike the Roma people, but there weren't enough for their displacement to heavily affect the conditions of the countries they left, unlike African Americans. African Americans have probably been historically worse off than Jews, but they didn't face a concentrated effort to have them wiped from existence, which doesn't give them as much sympathy as the Jews. Also Jews aren't dark skinned so Europeans find it easier to care about them lol.
Judaism is the religion of the Jewish ethnicity. It's like how ancient Greeks are a people and the Olympian pantheon is what they worshipped. Jews are an ethnic group from the Levant and the religion native to that ethnic group is Judaism. Now most Jews don't really care or practice their religion like that, but unlike Christianity and Islam, it's not something it's believers are encouraged to spread, which is why most Jews in religion are also Jewish by ethnicity. There are converts to Judaism who have assimilated into the community but in general most Jews have Jewish ancestry dating back millennia. So yeah they self identify as an ethnicity
This is kinda on its own, but race isn't really a thing. The only thing uniting black people is their skin color, there truth is Africa is the most genetically diverse continent, and there are black ethnic groups in Africa that are more closely genetically related to groups in Asia and europe than they are to other black groups, despite being just as dark, having similar hair textures and such. Climate and geography shape physical appearances, and major ancestry patterns have roots dating back tens of thousands of years before the development of racial phenotypes as we know them