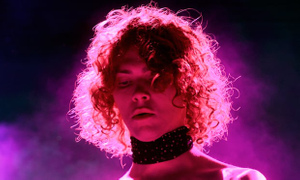 Neon
yeah padme, ventress and ahsoka are listed in the dialog files it looks like they would have stuff to say to grievous and other characters
yeah honestly it's dumb they could just add a few characters, 2 maps and sell season packs with skins and bs
it's not like they had to keep making new game modes
the skins are lacking heavily as well. characters that have been out for a few years with no skin options.
it makes no sense since the game is thriving right now. the servers just crashed a few weekends ago because epic games gave it away for free on PC. servers were jam packed
if the new game isnt coming for 2-3 more years, keep support going.
it comes down to EA just being butthurt over the fans putting them in their place with how this game released. they're bitter about it and i think this is their way of getting back at the fan base.
doesnt matter how well the game is doing, the fan base forced them do improve the game and do s*** they didnt want to do.