Official YouTube Link; LinkTree; Instagram
Aye guys, show some love?
Fellas, I'm finna quit my job and go full time with my business and The Tito Stream, my gaming livestream that I've told some of you about here on KTT. Right now we're finishing up season 2, but we're preparing to drop Season 3, and we're making preparations for that.
We've moved the livestream from Twitch to YouTube, and have all of our videos on our YouTube hub right now.
I have 82 followers (1.3.21)--I need at least 100 to get a custom URL, like youtube.com/thetitostream.
Could y'all subscribe to the channel, please? We're releasing content daily--both full replay streams and 10+ minute clips that function as psuedo-podcasts that I believe y'all will really enjoy.
For now, we're streaming Tomb Raider 3, as well as Fortnite and Crash Bandicoot 4. We're dropping a new game in the coming days, as well. Take a look at some of our recent content here--if you like what you see and hear, please support!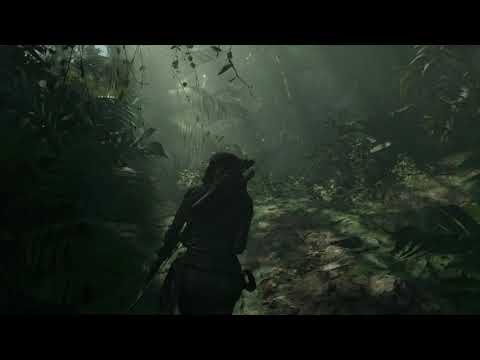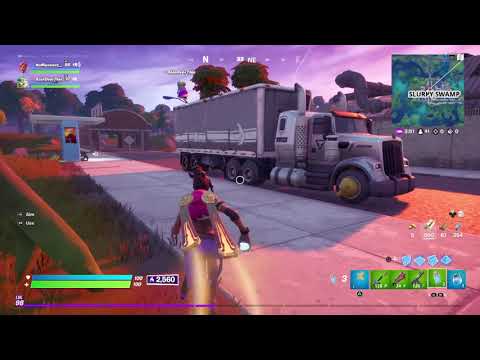 ---
I appreciate the love, fellas. Right now we're developing a new logo and images for our upcoming new season... Tito Stream Super. I will keep y'all updated, and anyone who subscribes will see the updates immediately to their YouTube feed.
Fellas, again, I super appreciate the love and y'all will surely be repaid with a great time. Thanks again.
YT link: youtube.com/channel/UCNqHIen9k6gRLBTf4Bedy1Q
---
UPDATE 2.23.21
Tito Stream got commercials now. Don't sleep!!
60 SECOND TITO STREAM: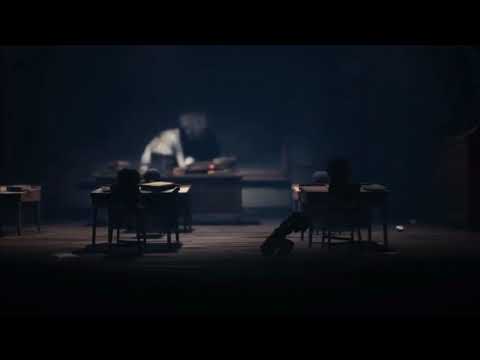 ---
UPDATE 2.5.21
Fam! We got 100+ subs and our custom URL!!
Tell your homies to follow youtube.com/thetitostream !!!

2 months and our initial goals are complete! It's time to draw up the next steps!!
---
UPDATE 1.3.21
Stream Schedule for 4 Jan - 11 Jan... plus Power commentary!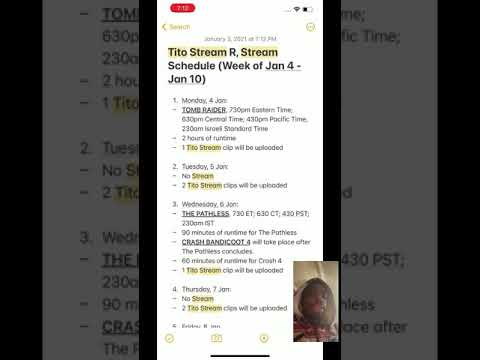 Update: Got Released From My Job!
lol so remember I said I was finna quit? Well, I couldn't really tell y'all before cus I've been busy the last couple days, but bro on December 30th my boss called me and was like
"Aye bruh turn in your s*** tomorrow. You over wit"

Well, he didn't say those words exactly, but that's basically the bottom line.
Bro was like aye today your last pay period. We not finna pick up your contract for next month. (I work as a temp hire on a 1-year contract for the Air Force.... haters clipped me 2 months before I got the full year of experience needed to get a permanent job)
So, hell yea. I had talked to my parents like two weeks ago, and my mom convinced me that maybe I shouldn't quit so fast. So I was like s*** I'm still gonna quit, but I'll collect a couple more checks.
But that's how it went. I asked God to throw me in the fire and now I'm out here in the fire. I turned my stuff in on December 31, just hours before New Year hit.
2021 on a clean new slate. S***.
I got what I wanted.
So bruh we in here. That's just what it is. Full-time with the Stream. Confirmed. (and lol yea that's why I didn't have time to tell the story before, I had to make moves ASAP
yessir, the DoorDash will treat me well)
---
UPDATE 12.25.20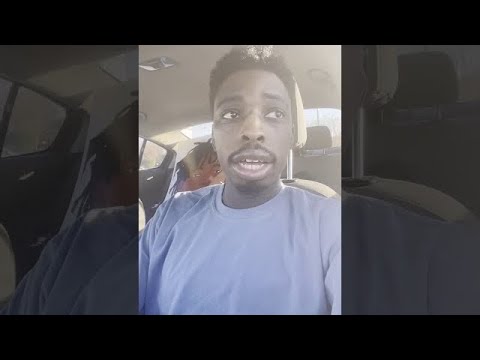 In support of Tito Stream Super, I dropped a playlist for Christmas, fellas. Let me know if y'all f***ing with it, or at least which songs y'all would put on there.
Have a happy day everyone:
YouTube version has a bonus track.
Featured artists are Gucci Mane, Lil Wayne, Lil Uzi Vert, and Lauryn Hill.
Refer for study: Acts of the Apostles 2:42-47, Mark 11:24 🎗

---
IN ADDITION...
Fellas, I have a few questions. I'm gonna need a PC. I need a camera to record myself on, I need to be able to play Fortnite, Call of Duty, Dragon Ball FighterZ, and other high demand games smoothly.
Where do I start? Where do I start looking for PC parts, and how do I know what to look for? Any advice, or can anyone point me in the right direction?
I appreciate the love fellas. Thank you for the guidance, and thank you for the support. I'm super blessed to have y'all on my side.
Finally, if y'all have any questions about me going full-time with the stream, or my plans or anything, just ask and we can have a discussion.
---