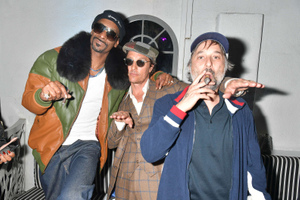 Lil Neon
they are run on smart contracts (a smart contract is a turing complete application layer) which is maintained by different Proof of Stake & Proof of Work blockchains like Avax, Ethereum, Polygon etc
you could even have a centralized Blockchain for Facebook items but it would still be Web3 if the items were interoperable with Open source networks like Ethereum
Yes this is the kind of thing I'd like to do. Profile awards will be non-transferable NFTs (perhaps polygon or something). It ties in a lot to the "gamification" (ugh I hate that word) of this platform and the move towards people creating their own group spaces on here and making new friends with similar music tastes etc.
The other thing is I believe users should own part of the platform. If the platform succeeds, everyone should benefit, not just the person who owns the platform. I'm not sure which direction we would take to get there, but hit me up on IG if you'd like to bounce around some ideas.
Either way I'm not going any route which would hurt the community, create hierarchies, harm people financially, or become a focal point of the community (if the reason to engage is financial incentive rather than social then the community is ruined) — so there is so much to be thought through.
So for anyone reading this thinking "oh no ktt is going crypto smh!"... no. I've had requests for a "KTT coin" in the past, which could have made a ton of money at the expense of others. I've aways rejected those ideas because I saw no utility from having a "KTT coin" and would have felt like a quick cash grab. So again, trust me on this.
edit: a key focus of this roadmap is on supporting new/upcoming artists on the platform, more on that in the future. Other platforms watching.