SIGN PETITION HERE TO SERVE JUSTICE FOR AHMAUD ARBERY 🙏🏽
THIS A GOFUNDME CREATED BY FRIENDS FOR HIS FAMILY 🙏🏽
---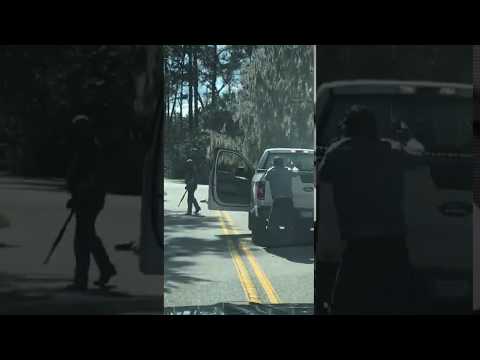 THIS TOOK PLACE IN FEBRUARY AND JUST NOW BEING BROUGHT BACK UP INTO THE LIGHT
---
BRUNSWICK, Ga. — Ahmaud Arbery loved to run. It was how the 25-year-old former high school football standout stayed fit, his friends said, and it was not unusual to see him running around the outskirts of the small coastal Georgia city near where he lived.
But on a Sunday afternoon in February, as Mr. Arbery ran through a suburban neighborhood of ranch houses and moss-draped oaks, he passed a man standing in his front yard, who later told the police that Mr. Arbery looked like the suspect in a string of break-ins.
According to a police report, the man, Gregory McMichael, 64, called out to his son, Travis McMichael, 34. They grabbed their weapons, a .357 magnum revolver and a shotgun, jumped into a truck and began following Mr. Arbery.
"Stop, stop," they shouted at Mr. Arbery, "we want to talk to you."
Moments later, after a struggle over the shotgun, Mr. Arbery was killed, shot at least twice.
No one has been charged or arrested in connection with the Feb. 23 killing. The case has received little attention beyond Brunswick, but it has raised questions in the community about racial profiling — Mr. Arbery was black, and the father and son are white — and about the interpretation of the state's self-defense laws.
nytimes.com/2020/04/26/us/ahmed-arbery-shooting-georgia.amp.html
---