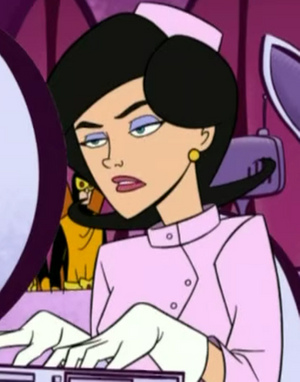 Mulder
· edited
Anarchism is a wide school of political and philosophical thought which holds a very basic common principle, going back to the intellectual revolutions of Continental Europe during the Enlightenment, which could be argued to spring out of humans naturally:
Any and all forms of authority, coercion, domination, and otherwise forceful actions have upon them a burden of proof. They must prove that they are indeed legitimate, that the people need it, and then the people must agree to the extent of it's domination. If it cannot be proven to be legitimate, no matter it's source or origin, it must be dismembered. Whether it be in the school, family, workplace, political society, the burden of proof is always on a person or force which attempts to force its own designs or agenda upon the person.
Anarchism is quite simply the idea that society should be a voluntary endeavor consisting of free association between individuals without need for any hierarchies, artificial orders and structures, or subordination to external authority. The goal is of the strain of thought is not to show why this is true--but we will go over that here--but to work on how such a society can be arrived at, how consciousness can be made ready for it, and how it can be made stable and permanent, which if it works should be the case.
s/o to MalcolmFlex from KTT I copy + pasted his OP.
Intro Text
Are You An Anarchist? The Answer May Surprise You! by David Graeber - You might not even know that you actually agree with Anarchists!
An Anarchist FAQ - Archive of frequently asked questions, with clear and detailed responses drawing on the theory and practice of the anarchist tradition. Idiots guide to Anarchy but very in depth. Your surface questions will be answered here.
What Is Anarchism? An Introduction by Alexander Berkman
Anarchy by Errico Malatesta - Malatesta's best known work, a pamphlet on what anarchism means.
Anarchism and Syndicalism in the Colonial and Postcolonial World, 1870–1940
Anarchism and the Black Revolution - Lorenzo Komboa Ervin - Written by ex-Black Panther turned anarchist Lorenzo Komboa Ervin, Anarchism and the Black Revolution is both an easy-to-read introduction to the fundamental principles of class struggle anarchism and an a***ysis of their relevance to the black liberation movement.
Anarchy Works by Peter Gelderloos - This book uses historical and anthropological examples to show that people have, in different ways and at different times, demonstrated mutual aid, self-organization, autonomy, and horizontal decision making—that anarchy works!
The Conquest of Bread by Peter Kropotkin - Whereas Marx's main contribution to economics was his a***ysis of the commodity relationship in Capital - capitalism rather than communism - Kropotkin assesses what would need to be done, and most importantly how, in a communist society.
How Nonviolence Protects the State by Peter Gelderloos
more texts
https://libcom.org/library/what-property-pierre-joseph-proudhon
https://libcom.org/library/proudhons-principle-federation
https://libcom.org/library/god-and-state-mikhail-bakunin
https://libcom.org/library/state-its-historic-role-peter-kropotkin
https://libcom.org/library/anarchism-other-essays
https://libcom.org/library/lifelong-anarchist-selected-words-writings-lucy-parsons
https://libcom.org/library/manifesto-magnon
https://libcom.org/library/nationalism-culture-rudolf-rocker
https://libcom.org/library/anarchism-daniel-guerin
https://libcom.org/library/no-gods-no-masters-anthology-anarchism
https://theanarchistlibrary.org/library/daniel-guerin-anarchism-from-theory-to-practice
https://libcom.org/library/stateless-socialism-anarchism-mikhail-bakunin
Videos
No Gods, No Masters: A History of Anarchism Documentary (Part 1)
https://youtu.be/JZ-utvfgK8Q
What is Anarchy? | Anarchism 101 14:55
https://www.youtube.com/watch?v=CDMGfsUjS_I
You've got to be something special to believe in this.