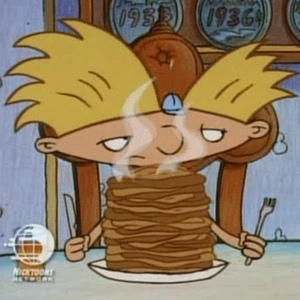 hot pancakes
i tried the first episode but couldn't get into it. does it get better?
I think it gets better. I started watching it as background tv while using my phone but around episode 3/4 is when it caught my attention and put the phone down.
been smashing one season a night since it's only 7 episodes.
ngl tho it's a lot of on going jokes/bits that get old real quick (some of them shouldn't even be reoccurring bits cause they weren't that funny to begin w) and the dialogue style does kinda get played out. Like the first time you hear the alliteration s*** or whatever it's called it's kinda cool/interesting but once they do it like every other episode I'm just like "I get it b.. alliteration.
"
On season 6 and so far would give the entire series like a 7.5/10. first couple seasons more like an 8/10 tho.