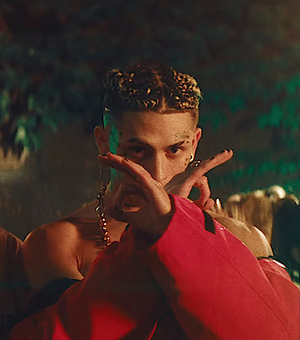 MONSTERX
· edited
INTERVIEWS W THE HIGHER UPS
---
GQ: Tim Cook on Why It's Time to Fight the "Data-Industrial Complex" - January 2021
"They're manipulating people's behavior," the Apple CEO tells GQ in a frank conversation about his hope that Apple's new privacy initiatives will help solve some of the internet's scariest problems.
New Interview with Chris Wallace
!https://www.youtube.com/watch?v=NbhfoR8h_Sw
Tim Cook on Trump, Parler Ban, and Apple's $100 Million Racial Equality Initiative - January 2021
!https://www.youtube.com/watch?v=vK31L0wiE4U
Outside Magazine: Tim Cook on health, fitness, and the future of the Apple Watch - December 2020
With the latest version of its Watch and the imminent launch of its online training platform Fitness+, Apple is positioning itself as a leader in the health and wellness space. For CEO Tim Cook, this effort has been many years in the making... Cook talks about both the incredible promise of technology to enhance our well-being and Apple's duty to help us use our devices more wisely.
Ars Techica: "We are giddy"—interviewing Apple about its Mac silicon revolution - November 2020
Craig Federighi, Johny Srouji, and Greg Joswiak tell us the Apple Silicon story.
The Independent: Apple executives on new MacBook, M1 chip and the future of its products - November 2020
Apple's hardware, software and marketing chiefs explain how the company's new processors came to exist
M1 Interviews - November 2020
!https://www.youtube.com/watch?v=2lK0ySxQyrs!https://www.youtube.com/watch?v=FPOko8uzGEQ
iPhone 12 Interview - October 2020
!https://www.youtube.com/watch?v=CQu3hoZU3EE
iPad Interview - October 2020
!https://www.youtube.com/watch?v=Bs8ez2i4Uf0
WWDC Interviews - June 2020
!https://www.youtube.com/watch?v=Q2aaCDNjWEg!https://www.youtube.com/watch?v=Hg9F1Qjv3iU!https://www.youtube.com/watch?v=Fb8XdDs_rtc
---
EVENTS
---
"One more thing" Event Nov 10, 2020
Full video 👉 https://www.youtube.com/watch?v=5AwdkGKmZ0I
Announcements:
M1 processor for Mac
https://i.imgur.com/SfhUxxt.png
Custom SOC with memory & graphics on chip
5nm process
4 High performance + 4 High efficiency cores
2x peak performance of standard processor using 1/4 power
3x performance per watt
8 core GPU
Neural engine
Thunderbolt + USB 4
Software optimization: Secure boot, Run-time application security
The New MacBook Air - $999
https://i.imgur.com/c49cavz.png
Fanless
15 hour battery life
18 hour video playback
P3 wide color
The New Mac mini - $699
https://i.imgur.com/Lbo0MdB.png
3x CPU performance
6x GPU performance
Neural engine for machine learning
The New MacBook Pro 13-inch - $1299
https://i.imgur.com/PGWPJ7k.png
2.8x CPU performance gain
5x GPU performance gain
17 hours web browsing
20 hours video playback
---
iPhone Event Oct 13, 2020
Full video 👉 https://www.youtube.com/watch?v=KR0g-1hnQPA
Announcements:
Homepod Mini - $99
S5 Processor
Handoff
Voice recognition
Carplay
Intercom: Home intercom system sends messages throughout home, send notifications to Apple devices
Privacy
iPhone 12 - $799
iPhone 12 mini - $699
5 colors: White, Black, Blue, Green, Product Red
Super Retina XDR: OLED Display
Ceramic Shield Glass
Smart data mode: uses LTE when 5G is not needed
A14 Bionic Processor
Night mode time-lapse
Magsafe for iPhone
Environment
iPhone 12 Pro - $999
iPhone 12 Pro Max - $1099
4 colors: Silver, Gold, Graphite, Pacific Blue
Stainless steel band like the Apple Watch
ProRAW computational photography
Record Live 4K HDR video at 60fps
Lidar scanner
---
"Time Flies" Event Sept 15, 2020
Full video 👉 https://www.youtube.com/watch?v=b13xnFp_LJs
Announcements:
Apple Watch 6 + Apple Watch SE
Cardio Fitness
Blood oxygen monitoring
Elevation monitoring
Family Setup
Solo Loop: single watch band with no clasp or strap
New subscription service: Apple Fitness+
$9.99 / month
3 months free w new Apple Watch
Apple One
Subscription bundle: iCloud, Apple Music, Apple TV+, Apple News, Apple Arcade, Apple Fitness+
$14.95 / month, $19.95 / month for family account (5 members)
iPad 8th Gen with A12 Bionic
New iPad Air
Liquid Retina display
P3 color gamut
True Tone
12MP Camera
Next gen Touch ID in power button
A14 Bionic Processor - 11 trillion operations/sec
WIFI 6
USB C
Supports Magic Keyboard
---
WWDC June 22, 2020
Full video 👉 https://www.youtube.com/watch?v=GEZhD3J89ZE
Announcements:
iOS 14
App Library
Widgets
Picture-in-Picture
New Siri + Dictation
Offline translator
New iMessage with groups, threads, mentions & pinned messages
Updated maps with environmental features + guides
CarPlay + CarKey
App Clips: Light, secure mini-apps
iPadOS 14
Redesigned Photos
Redesigned Music
Call notifications
Updated Apple Pencil with handwriting conversion
AirPods with spacial audio
watchOS 7
Complications: custom information on watch face + face sharing
Workout / fitness + dance
Sleep tracking + wind down: sleep mode
Hand wash tracking
Privacy
Switch to Sign-in with Apple
Approximate location
App tracking control
See data linked to you
Homekit
Adaptive lighting
Face recognition
tvOS 14
Picture-in-Picture
Airplay in 4K
New Apple TV+ show: Foundation - 2021
macOS 11 Big Sur
Redesigned Finder, Mail, Messages, Maps, Notes, Podcasts
New menus + control center
Widgets
Catalyst
Safari 14: 50% faster than Chrome
Privacy Report
Secure password manager
New App Store category: Safari Extensions ported from other browsers
Built-in translation
ARM Announcement
New family of SOCs for Mac
Universal 2 binary + Rosetta 2 + new virtualization tools
Final Cut Pro already ported
Microsoft Office + Adobe CC Suite native day 1
Will support VMs + native iOS apps
Quick-start program with DTK
2 year transition, starting late 2020
breh im just lookin at this too
what the f***
waiting for the next macbook pro announcement (14")

if they use 10th gen processors like the new air does ima cop