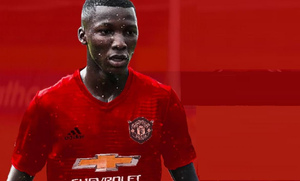 Valenciaisthebest
So after you pick the fabric you want ensure that you have:
Maximum 2 buttons (ideally 2 if your wearing for business as 1 is for more like a party or more casual coat)

The great thing about itailor is that the lapels seem to be on the thinner side so now it is between a notch or peak lapel. Notch would be for an every day look while peak would be for more of a formal event/partywear.

2 straight pockets
-buttons are to show off that you have a custom suit (most people wont notice) working butoons do allow you to roll the sleeves up which help in some occasions
-side vents
Pants are on the tricky side since there are a lot of new styles trending that could be considered futuristic and a lot of it can be dependent on body type to make it work. If your body type fits it slim might be the safest bet but flared pants and even a normal cut are coming back and can be considered futuristic.

If you are on the bigger side in the waist and thighs a skinny fit is not recommended and it might be good to look at a single pleated pant (no double pleats) as they are coming back and look quite good when a person has big legs imo (gotta get my leg game up)
continued...
-Pockets are up to you (no pockets to be ultra trendy)
-If plants are pleated always have the bottom of the pants cuffed if not you probably want to have a straight cut to the bottom (ignore anyone who says you cant have non pleated pants cuffed though)
-the cool part about custom suits is can choose any type of lining on the inside which is appealing and is up to you how crazy you want to go. (Note that if your suit sleeves are able to be rolled up one can show off that lining)
-contrasting thread button colors can be tacky and futuristic to middle aged dads most times but can work in some cases up to you if you want to be bold enough to try it