Coro​navirus — 1+ million confirmed cases
---
This global emergency has to be taken seriously
Read the warning at the bottom of this post before posting information in here
---
Are you a qualified healthcare professional? Come get your badge 💙
---
Latest (Apr 2)
---
Global coronavirus cases exceed 1 million
https://coronavirus.jhu.edu/map.html
---
New York is expected to run out of ventilators in six days
https://www.independent.co.uk/news/world/americas/coronavirus-new-york-ventilators-andrew-cuomo-press-briefing-new-cases-a9443566.html
---
Trump issues order to use Defense Production Act to make ventilators
https://www.theguardian.com/us-news/live/2020/apr/02/coronavirus-us-live-updates-news-unemployment-democratic-convention-trump-biden
---
Most of the US on lockdown
---
More:
Some Americans may not see their checks from the stimulus package for nearly five months
---
China concealed extent of outbreak
---
---
Here's why you should take social distancing guidelines seriously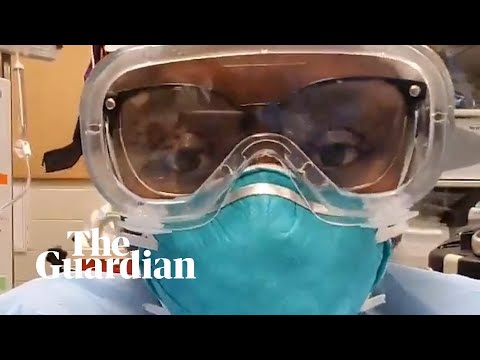 ---
U.S. cases are still increasing exponentially — "disturbing"
​This graph indicates the US has not yet flattened the curve of coronavirus cases, underscoring the need to continue practicing social distancing in the weeks to come.
---
Hospitals are threatening to fire staffers who publicly share concerns about working conditions amid the pandemic.
---
---
---
Older news
Nancy Pelosi emphasized the need for more testing to combat the virus. The House speaker also brushed off concerns about her contentious relationship with Trump, saying they communicate through television interviews and other public appearances. (The pair have not spoken in five months.)

Dr Anthony Fauci said the White House is examining whether to recommend more widespread usage of face masks to mitigate the spread of coronavirus.
---
ICYMI
U.S. has more cases than any other country

Record number of people file for unemployment

FBI kills man plotting bomb attack on hospital
---
Recommended: The Guardian's live bl​og
---
Useful links
Coronavirus Trackers
---
⚠️Warning from site staff
This is the most serious global health crisis in 100 years
Do NOT post misinformation or conspiracy theories, or try to downplay this pandemic. You could be muted for up to 3 months

Do NOT post rumors/sensationalist claims without a disclaimer/source
---
Stay the f*** inside unless you absolutely have no choice