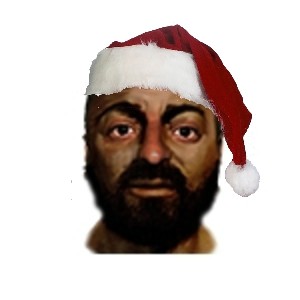 Shrooms
Isaiah 53:2 refers to the scourged messiah with "no beauty that we should desire him" and Psalm 45:2–3 describes him as "fairer than the children of men", these passages are often interpreted as his physical description.
The New Testament includes no descriptions of Jesus' appearance before his death, and the Gospel narratives are generally indifferent to people's racial appearance or features.198:48–51
The Synoptic Gospels include the account of the transfiguration of Jesus, during which he was glorified with "His face shining as the sun."20 but this appearance is considered to refer to Jesus in majestic, transfigured form.
Okay, thank you for posting the book for once...
let's put an end to this. My friend this is outta love and not arguing. We're all in this together, serving our Creator. I do wanna hear what your St Andrew thing means. Haven't seen that before.
Exodus 20:2-3
Thou shalt have no other gods before me. (science, false idol)
Thou shalt not make unto thee ANY graven image, or ANY LIKENESS of anything that is in heaven above, or that is in the earth beneath, or that is in the water under the earth.
Galatians
19 Now the works of the flesh are manifest, which are these; Adultery, fornication, uncleanness, lasciviousness,
20 IDOLATRY, witchcraft, hatred, variance, emulations, wrath, strife, seditions, heresies,
NOW my friend, here's what in the Book of Life what states Jesus' appearance.
Genesis 49:11-12
Binding his foal unto the vine, and his ass's colt unto the coice vine; he washed his garments in wine, and his clothes in the blood of grapes:
His EYES shall be red with wine, and his teeth white with milk (milk = wisdom)
Daniel 10:5-6
Then I lifted up mine eyes, and looked, and behold a certain man clothed in linen, whose loins were girded with fine gold of Uphaz:
His body also was like the beryl, and his face as the appearance of lighting, and his EYES as lamps of fire, and his arms and FEET like in colour to POLISHED BRASS, and the voice of his words like the voice of a multitude
Revelations 1:14-15
His head and Hairs were WHITE LIKE WOOL, as white as snow; and his EYES were as a flame of fire;
And his FEET were like unto FINE BRASS, as if they burned in a furnace; and his voice as the sound of many waters
If that ain't clear enough, even Yah can't help you