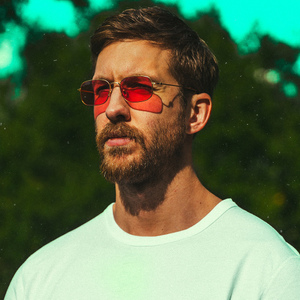 Antidote
· edited
Stem Player Updates (Thanks @sabsad )
24: different reverb on Kanye vox, different vocal mix on the chorus at the end
Tell The Vision: piano mixed differently i think
Remote Control: just some reverb changes on the last chorus aside from Cudi & the outro.. literally everything else the same
Pure Souls: reverb on Roddy & Shenseea vox
Praise God: reverb on the vox
Ok Ok (1&2): Shenseea ad libs mixed different, reverb on main vox different, Yachty vox mixed way different, Rooga vox mixed different, Rooga removed from Pt. 2
Off The Grid: Fivio ad libs mixed different
No Child Left Behind: reverb different
New Again: reverb different on verses
Moon: reverb different on Cudi
Lord I Need You: nothing
Jesus Lord (1&2): different vocal mix on Kanye verse, vocals might even be a different BPM from current album version, extra chorus before Jay E
Keep My Spirit Alive: WSG vox mixed differently, Conway reverb different
Junya (1&2): all vox slightly different mix
Jonah: Durk vox mixed different
Jail (1&2): Marilyn Manson vox mixed different, DaBaby background vox mixed different, DemJointz vox mixed different, Kanye vox mixed slightly different
Hurricane: Weeknd reverb different
Heaven and Hell: nothing
God Breathed: nothing
Donda Chant: nothing
Donda: Stallone mixed differently, TWF Tony Williams mixed differently
Come To Life: reverb different, Tyler added, piano at end mixed differently
Believe What I Say: Buju Banton reverb different
tl;dr nothing major except Come To Life, Jesus Lord (1&2), Ok Ok 2, Remote Control
10/26/21
Another update soon?
New songs from the stem player:
"Life Of The Party" (Las Vegas LP Kanye verse)
"Never Abandon Your Family" (finished lyrics)
"Up From The Ashes"
"Remote Control" (feat. Young Thug & Kid Cudi)
---
YouTube music link for the new mix
Spotify link
Apple Music link
---
New Again hook changed. No CB?
New Mix (00:53)
!https://youtu.be/ypBQ6GjOLi0
Old Mix (00:53)
!https://youtu.be/X74OxXravDo
Keep My Spirit Alive (New Mix, Ye hook)
!https://youtu.be/mx42ZdRXneI
Keep My Spirit Alive (Old Mix, Kaycyy Hook)
!https://youtu.be/V5VYKkx7N-g
Deleted tweets:

https://twitter.com/kaycyy______/status/1442989945145208834https://twitter.com/kaycyy______/status/1442990446704316416
LMAO Chris Brown got caught talking s***