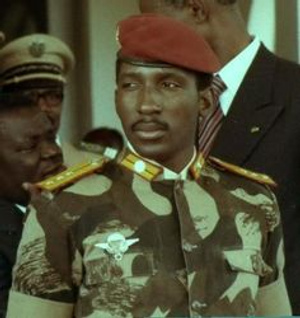 stingray
Welfare in general is outside of capitalism's scope. It has for a long time suppressed the role of the state to care for the commons and populations, all stemming from the assumption that the market can provide better solutions to populations as consisting of "customers." This is especially true with neoliberalism, where the market must be fully independent from the state and its interventions. Right now, however, you see the market fully collapsing in some of what used to be its healthiest sectors, but states aren't bailing out firms as much as they are working to secure the welfare of their populations IN A PLEA to sustain themselves. This wasn't the case in 2008, this wasn't the case in the Great Depression neither.
And I don't agree with your distinction between actual socialist policies vs. expanded welfare. The general premise of capitalism is that it's a system of absolute accumulation and extraction of wealth. For it to function properly, it must create poverty and leave access to wealth uneven, whether at home or elsewhere. This has been suspended for the last two weeks. Spain has nationalised its private health sector in a bid to contain the outbreak; Italy nationalised its airlines in a bid to save a major arm of its economy. States are incurring detrimental losses to battle the outbreak.
And about the future of capitalism, I think that the homeless people situation is quite telling of where we are heading. You give rough sleepers and homeless people free housing and food during the outbreak then put them out to the streets when this is over? Riots will ensue. Also, people will lose their jobs and blame it on the states' failure to address the outbreak when it first sparked in December-January. Capitalism will stop extracting wealth from its populations for a long time, until bankruptcy becomes the norm.
Neoliberalism does not believe that the market must be completely independent from government control, that's libertarianism. European countries are completely filled with welfare yet are still solidly capitalist. The Nordic countries have high taxes and strict controls over their labor markets, but the general market factors are still even more free than America's in some regards, with an even lower corporate income tax. In the aftermath of the Great Depression, government spending was massively increased to give workers government jobs, which is directly to help the regular population over companies.
Capitalism does require uneven wealth, but that doesn't mean poverty. It is perfectly possible for even the poorest to maintain a style of living comparable to the middle class while the richest still have almost all the money. In the past 20 years, absolute poverty in the third world has significantly decreased, particularly in india and China. This has not coincided with a drop in living standards in the west, in fact the richest have only gotten richer. European counties nationalizing certain industries are once again probably emergency measures, and they'll probably be privatized again when this is all over.
Homeless people have had food and shelter given to them and stripped away time and time over the past century, yet no actual revolution that changed the system has started because of it. People will lose their jobs then get new ones when companies feel safe to hire again. Once again, during ww2, the governments of America and Europe took very large control over their economies for the wartime effort, just for that control to be eased when the war was over. The steps that governments are taking now is to ease any future recessions or depressions, when the crisis is over and there's no economic downturn, most of the economic assistance and nationalization's will be eventually reversed. It's not like this hasn't happened before or won't happen again