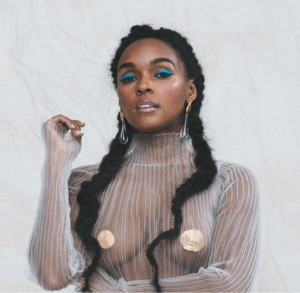 JaeRell
"In reality, Lindo is 67, Peters is 68, Whitlock is 65, and Lewis is 56 — but in a gimmick devised by Lee, the actors play their teenage and 20-something selves in war scenes without makeup or The Irishman–style de-aging effects, opposite a frozen-in-time Boseman (whose actual age is 42).
"Here's the thing," says Lee. "I knew there was no way in hell I was going to get the budget that Martin Scorsese got to de-age De Niro, Pacino, and Pesci in The Irishman, and it was a lot of money. And I dislike when films get different actors to play younger versions of the main characters. Also, makeup or prosthetics would've melted in the 100-degree heat."
But the discount solution provided an effective way to show that the Bloods are still trapped in their wartime memories even as they pass middle age. "It just works," says Lee. "These guys are going back in time, but this is how they see themselves. We did research screenings, and no one made an issue of it. Hollywood doesn't give audiences enough credit for their intelligence.""
https://www.vulture.com/article/spike-lee-da-5-bloods.html
It's actually not a bad explanation