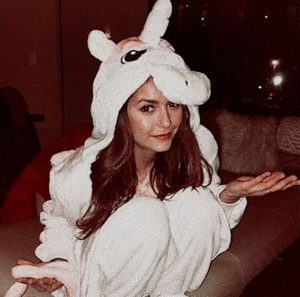 Emu
Real! I like to see patterns in everything, you know how the theory of evolution can pretty much be applied to anything as long as it meets the criteria so I know where you're coming from exactly.

Not a Canadian though, I live in California. It's all biotech this, biotech that here... ugh. We need more people like us here. I noticed KTT has no grasp of the fact that scientists love art too.
We see art in nature. 😊
Yes yes yes! It really can (the theory) be applied to so much, and it I think is intimadting to some who have less of a grasp on it but I see that for sure!
There's gotta be some Cali Evo/eco faculty you could get in touch with if it was ever anything you wanted to get back involved with! That being said sometimes distance is necessary.
And yes the irony really is strong, without art I don't think we would have the scienctific knowledge we have now, at least from an inspiration perspective.
I have to ask..what are some of your favorite authors?? Imma add anything you say to my ever growing list of material. Really cool to connect with you emu/(flower?) after so many in passing interactions. Feels nice 🤗
Side note: I'm sure there's ecologists/Evo biologists you could connect with If you ever felt the desire to! But everyones path is they own