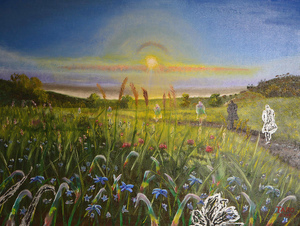 hey man relax
also if anyone wants some context regarding the Rocky feature:
https://twitter.com/jeandawsn/status/1276680719553540096
MTV News: I know you and A$AP Rocky have a good relationship. When you're able to get into that kind of position where you can get tight with somebody that you've looked up to, what's that relationship like and what do you learn from somebody like that?
Dawson: For one, the man is a genius, and I don't use that word lightly. And I don't use it to describe many people. But he's a genius in the way that he thinks in terms of the all-encompassing, of being an artist and everything that it comes with. So from being at his home, you can see that it's a museum. Spent a lot of time at his home, and the best thing that he told me is, "Don't lose your heart." And that s*** stuck with me, because I'm a f***ing — he called me, he's like, "You're a weirdo. But that's tight." And I tell him, like, OK, all right, that's fine, whatever. But the one thing I did learn from him is that for me to follow my instincts and to continue to do the things that I'm doing without second-guessing myself for other people.
https://www.google.com/amp/www.mtv.com/news/3167413/jean-dawson-interview-pixel-bath/amp/
This is tight
Saw hidji commenting on his s*** too AWGE are a great fit creatively for him