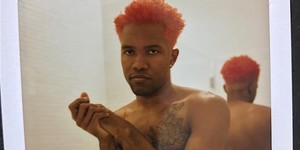 Moody mann
How the dating scene out there
Used to have a girl out here now i gotta ex out here
Not in college so not meeting people my age and all my friends are older than me so not meeting people my age through them either
Not really many options for me rn but my tinder has been popping fr fr but I don't want to even put myself in that position tbh. Because of s*** ive been through before i do not like to communicate through my phone over text and ive started to become fearful over it and even just giving people access to who i am in general which i really want to be working on and trying to slowly heal and change that.
I also really want to focus on myself and work on things right now so i can really start putting myself in a better place in my life but i feel like if i get in another relationship that might hold me back from that.
If i do find someone i really want them to be someone who will be pushing me to be greater not trying to pull me down and hurt me. Its hard for me to get out of that mentality that love is only there to hurt me. I feel like such a different person completely after my last relationship and because of what went on thinking about another one isnt easy. But at the same time i feel like im not letting people get close to me with either friendship or relationship and it leaves me feeling empty and so distant from everyone and it s***s.
Idk the next time ill be with someone or even find interest in wanting to be with someone. Even physically that wont make me want to be with someone i think it really has to be an emotional connection for me now but thats hard to have when i dont let anyone in
Sorry this was a long ass vent
but at least i formatted it this time