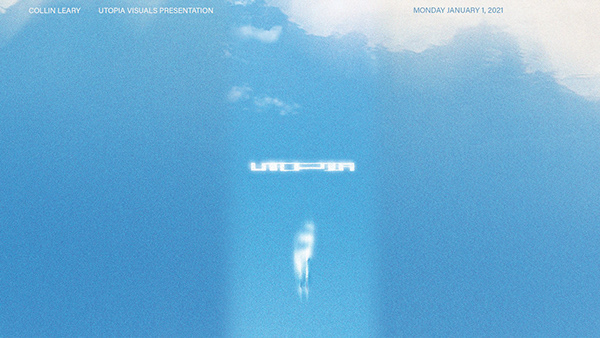 ---
NEWS
News regarding collaborators can be found in the subsection
---
ANNOUNCEMENTS
---
TIMELINE
07.07.2021
UTOPIA is announced via Instagram
05.03.2021:
During an interview with Our Generation Music, Mike Dean mentions how Travis is "getting back to that sound..."
05.20.2021:
Cactus Jack affiliate and hair stylist Marcus Phillip Hatch posts photos of Travis filming a potential music video on a beach. (Picture 2)
05.22.2021:
"This s*** gon move mountains" via Twitter
05.24.2021:
"Type A" via Twitter. Includes what seems to be a video set
05.29.2021:
A new snippet surfaces from presumably a female friend of the Cactus Jack crew
06.08.2021:
KNIFE is premiered in the film Gully, but was left off of the soundtrack album for sampling issues
06.25.2021:
Travis Scott leads CACTUS JACK For Dior 2022, premiering new music
08.02.2021:
A24 announces a multi-film deal with Cactus Jack, Travis teases a new film
11.02.2021
Travis announces AstroWeek for Houston, including a collaborative event with A24
11.05.2021
Travis releases ESCAPE PLAN and MAFIA with video treatment
11.05-06.2021
Travis performs at ASTROWORLD Fest
03.08.2022
Travis returns to the public eye, announcing Project H.E.A.L
04.09.2022
Multiple UTOPIA Billboards spotted across Los Angeles. A Cactus Jack post of the boards is geotagged as Coachella
05.15.2022
Travis performs MAFIA and Lost Forever at the Billboard Music Awards
06.11.2022
Travis spotted shooting a music video with Harmony Korine, director of GUMMO
06.27.2022
Travis announces his first live show in 9 months at the O2, announces new music will be played
07.23.2022
Future brings out Travis at Rolling Loud Miami
08.01.2022
Travis announced a seven-date Vegas Residency named "Road to UTOPIA,• beginning September 17.
08.12.2022
Harmony Korine is confirmed as the director for the UTOPIA film, and the shoot he was present at is a part of the film
---
INTERVIEWS
03.29.2021 with L'Officiel Hommes
---
---
OVERVIEW
---
BACKGROUND
◊ Mike Dean states that the album will sound a lot like Owl Pharaoh Source, 17:05
◊ The first solo self production from Travis since Owl Pharaoh, live instrumentation included
---
SNIPPETS AND COLLABORATORS
all content is speculation
---
SNIPPETS / PREVIEWS
◊ Vision
◊ Pressure - prod. Southside
◊ Heartbeat - prod. Ronny J
◊ Lost Forever (feat. Westside Gunn) - prod. Travis Scott & James Blake
◊ Dior Instrumental 1 produced by Travis Scott
◊ Dior Instrumental 2 - produced by Travis Scott
◊ God's Country (feat. Kanye West)
---
POTENTIAL FEATURES
Cactus Jack members are not listed
---
POTENTIAL PRODUCERS
Mike Dean & Cactus Jack members are not listed
RELATED THREADS
---