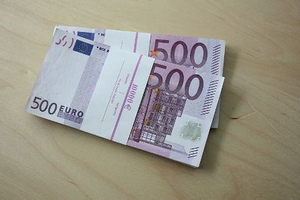 Gettinmoney8
I love this advice. Tyvm
What would you suggest some easy flows to be that I could practice?
And no, I dont plan on going above the current rap standard.
I'd be really happy if I could make some basic ass Migos type soundin music.
Also, wym just study a bunch of hits for their melodies?
What knowledge is required for me to be able to come up with my own melodies tho?
You're welcome dude.
Let's have a look at Can't tell me nothing by Kanye
the words underlined in red are at the end of their respected line which has the purpose of being set up to rhyme with the end of the next line and so on. This is really standard type of stuff.
the words underlined in blue are what they call "internal rhyming" and it spices the verse up a bit. It's something I never noticed until someone pointed it out to me but it's done in rap a lot. sometimes rappers rhyme the standard end of line rhyme in the middle of the next line before it hits at the end of the line, and sometimes it's broken up in pieces. For example: To whom much is given much is TESTED, get ARRESTED, GUESS until he GET (didn't highlight in pic oops) the MESSAGE.
See how GUESS and GET rhyme with the beginning of TESTED? (TEST) The word was broken down and it spiced it up a bit.
Another type of internal rhyme happening in the verse: Told god i'd be BACK in a second, man it's so hard not to ACT wreckless.
Kanye didn't use the end of line rhymes (second, wreckless) for the internal rhyme, instead this time he used some other words internally which also works to create a bit of variety.
If this internally rhyming part seems a little complex don't stress and just focus on the end of line rhymes. I think that would be a good song to start with! All of this stuff comes natural over time trust me.
Also, CAME FROM doesn't rhyme with CHANGED HIM directly, but the first words do. (CAME, CHANGED). FROM and HIM aren't jarring to hear after that because he rhymed those 2 words just before, and his accents helps it out a little too
I've done a bit of research on melody and it seems to me that there is no mathematical strategy for something that is great. pop stars get 20 writers in booths shooting for something that is infectious. I think you should just listen to catchy ass stuff and try and sing along with it, recognize note changes and things like that. I think I read somewhere that hit producer/writer Max Martin would just constantly play #1s of every era and feel out what made them different from other songs. There's something magical about melody but it is learnable over time through trial and error I think definitely. Music is a language and the more you listen the more you'll get it. But also creating your own stuff at the same time is essential to progressing as well