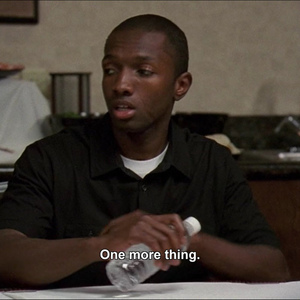 Woody
Love this response, didn't even think so birds eye view of it all. Was literally just thinking about her tweets, which feel empty at times. Good stuff. Thank you.
to piggy off this, if you move independent/consider yourself a "creative director," and have a pulse of where things are going ahead of time and/or what I love telling others, can see the voids in any given field and own it, that's the quickest and surest way to curve your own path to the top
the toughest part tho is convincing a brand/others to buy into your forecast lol. Like Ye bringing the leather joggers to Fendi back in the day. I pitched a mod concept to Thom Browne's team like 5 years ago and they were on some "we don't do campaigns" blah blah haha
example of it working is when Salehe created an opportunity for himself at Versace by pitching & convincing that camp to go in on the footwear biz, pretty early on in the luxury footwear wave.
I guess you can develop a "brand," by offering the forecast takes, but I think it's a lot more beneficial in the long run to keep to yourself and capitalize idk