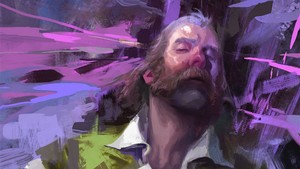 DwindlingSun
· edited
Too often I see posters all too quick to rattle off this as a defining objection to Biden, that ultimately stem from a falsehood or misinterpretation.
Biden did indeed have a hand in writing it. Bernie voted for it. McConnell voted for it the first time, but voted against it the second saying 'it wasn't tough enough'. The Congressional Black Caucus supported it. As did nearly 40 Black religious leaders.
In terms of positives, it included the first Violence Against Women Act. Allowed for certain people, d*** offenders mostly, to access treatment/rehab rather than prison in some cases. Banned 19 assault weapons.
At the time the GOP were keen for a mandatory minimum sentencing clause. Biden did not include this.
Now the main negative against it is the three strikes provision. Biden was vocal against this at the time and has continued to be to this day. The provision was campaigned for by the GOP, and the Dems included it in return for :
1.8 billion in support for domestic violence
1.8 billion to establish d*** courts to rehabilitate low level offenders and avoid prison
14 Billion in grants for community-oriented programs in treatment and social support.
Ultimately, while the bill did manage to do good things, unfortunately it did target Black communities in excess. However, at the time the outlook towards the bill was largely positive and it was widely supported, with good intentions from all involved.
Key sources (among other general readings):
https://www.factcheck.org/2019/07/biden-on-the-1994-crime-bill/
https://www.govtrack.us/congress/votes/103-1994/h416
There is other misinformation I see spread about Biden that I may delve into and tackle at a later date.
while Biden isnt "as bad" as some people make him out to be, and I'll definitely give you credit for writing this up, i def think a lot of people kinda misunderstand why there's so much animosity toward him. bernie diehards and trump syncophants aside, there is a growing left coalition of people who do not simply want a "compromise" on their values (to a degree) - in other words, they don't want a politician who throws them a bone (or multiple) out of pragmatism or sympathy, they want a politician who embodies their message and reform is passed out of genuine agreement rather than unwitting electoral force - at least partially. this def exists on the right too, for clarity, its not just a left thing, but its a little less prominent because candidates on the right are typically far more uniform under the GOP, and the more radical right doesnt have any actual leverage beyond s***posting on twitter and 4chan.
the current hatred towards politicians like him stems less from specific things like this and more that people do not just want sociopolitical reform but genuine revamping of holistic societal structures, which is something no matter how pragmatic or sympathetic a candidate is, isnt likely to happen under a historically establishment-adjacent politician. people still, years later, feel incredibly burned by obama because they feel despite his message and background he perpetuated societal flaws, such as wars in the middle east.
youre likely gonna get s*** on for this type of rhetoric here because there's a lot more people on these forums (and social media in general), who are anti-biden less individually and more "spiritually". its why many people likely wont have their minds changed by this type of rhetoric