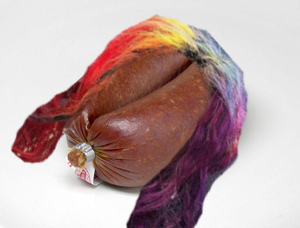 Sucuk
its not just this school girl, its whole communities attacking muslims and if everyone shuts up about it it could go towards genocide real quick
i could make a video on how all white people are pedos or how all black people are criminals and if the media gave me the same podium as they give to islamophobes id probably get a few death threats too. the fact that you choose to focus on this just because its islam related shows that you did the right thing by leaving because you are the problem
i think we're fundamentally at different avenues. i'm not saying that the harassment of Muslims for following Islam, their ethnicity, or their race should be allowed or forgiven. that is clear Islamophobia and I cannot emphasize enough how much I detest. I suffered through a lot of harassment because of my name and how my parents dressed as a kid. I used to get called terrorist and was asked if I joined Al-Qaeda and s***. I wouldn't wish that on anyone, and I think anyone who does it should be socially reprimanded harshly.
I draw the line when it involves the religion. I still support local mosques. I still go to Muslim-American fundraising events. I still stay in contact with Muslim friends and family (who did not denounce me for apostasy). I love the ummah (generally). I don't focus on negative articles on Islam-- that's just what you think.
I personally think that the people who consider apostates as "problems" rather than actually considering why they're leaving their sect, tend to be part of the issues of Islam at hand.
Again, that being said, I haven't watched the video. If she was being belligerent about Muslims, it's absolutely understandable that people would get angry. But from what I've garnered in a couple of the articles I've looked at, it seems she was just criticizing the religion. I think if you're raging against that, you should really reflect what the ijma has taught you (if you're Sunni).