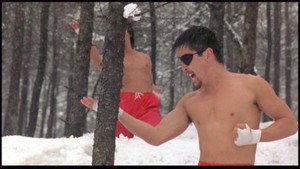 just MG
Labels handle so much.
Marketing, data a***ytics, scheduling, tours, media, project plans, etc.
I don't think OVO is set up to take on all of these responsibilities right now.
Not saying they wont ever get there, but there's so much that goes into an artist like Drake
To this point,
And credit drake and his team for this, but most people don't even realize the leg work that labels do for someone like drake.
In theory drake being big enough to go indie is true. But it's far more expensive, and while he'd make more money indie he'd probably spend more too while having to do more legwork.
People think of drake as this mega act and it's true, he is. But a lot of that perception is from years of leg work and conditioning from the label.
In 2020, labels still help. They just aren't vocal and don't have a voice. Without a label, so much more manual labor would have to be handled by drake and his team, and tbh even if he did go indie it would only be feasible because he's spent YEARSSS benefitting off of the label and what it does for him