Welcome to the most fabulous thread of Kanyetothe2
The story in JoJo is divided between two universes. Detailed between 1987 and 2003, the first of these begins with Part I: Phantom Blood; featuring the tragic and bloody relationship between villain Dio Brando and hero Jonathan Joestar. Attrition between Jonathan's descendants (each identifiable as "JoJo") and their allies and Dio's followers characterizes a broad continuity to this series, which between 1880 and 2012 visits locales in England, the U.S., Italy and Japan.

Detailed from 2004 to the present, the second universe begins in a***ogous terms with Part VII: Steel Ball Run. Set in 1890, SBR focuses on the fierce competition between dual protagonists Gyro Zeppeli and Johnny Joestar and the agents of a proprietorial U.S. administration for the acquisition of an invaluable mystical object, under cover of the epic North American Steel Ball Run race. Leaping to the present day in Part VIII: JoJolion, obscure implications to this history are explored in increments along with the mystery of the protagonist's ultimate identity and the paranormal circumstances surrounding his adoptive hometown.
---
How to Watch

JoJo's Bizarre Adventure 2012 is a 2012 TV Anime adaptation of Part I and Part II of JoJo's Bizarre Adventure produced by David Production.
Myanimelist: myanimelist......enture_(2012)

JoJo's Bizarre Adventure: Stardust Crusaders is the second season of the JoJo's Bizarre Adventure TV Anime, produced by David Production. Season 2 adapts Part III: Stardust Crusaders.
Myanimelist: myanimelist......st_Crusaders

JoJo's Bizarre Adventure: Diamond is Unbreakable is the fourth season of the JoJo's Bizarre TV Anime, produced by David Production. Season 4 adapts Part IV: Diamond is Unbreakable
Myanimelist: myanimelist......wa_Kudakenai

JoJo's Bizarre Adventure: Vento Aureo is the fifth season of the JoJo's Bizarre TV Anime, produced by David Production.
Season 5 adapts Part V: Vento Aureo
Myanimelist: myanimelist.net/anime/37991/JoJo_no_Kimyou_na_Bouken__Ougon_no_Kaze
---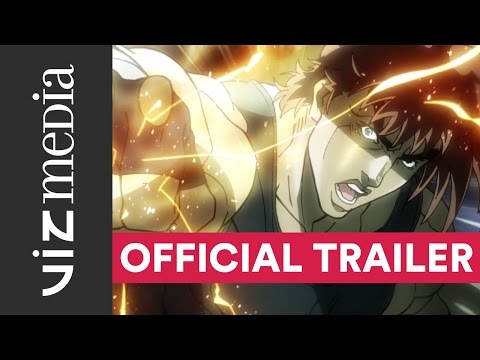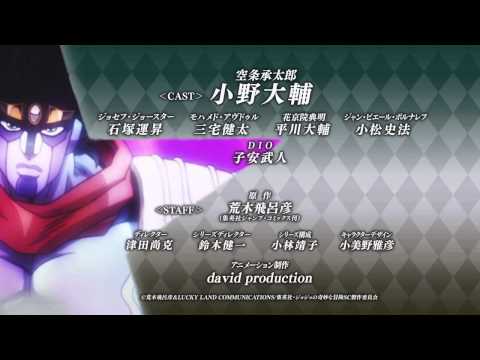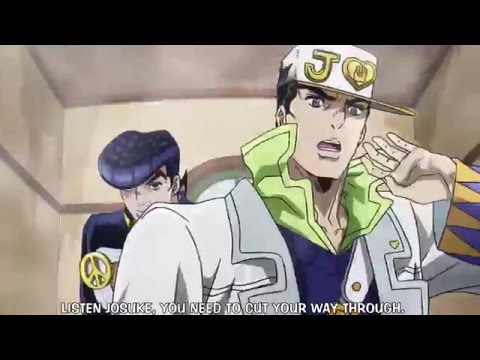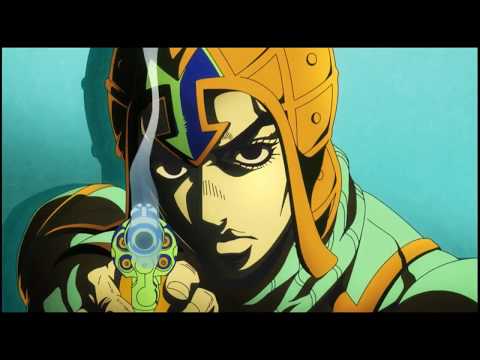 ---