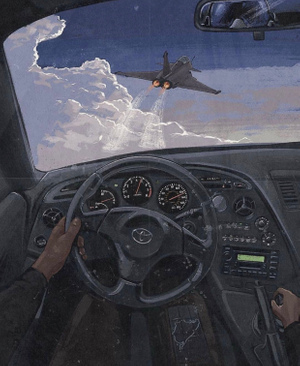 Tha7osavage
· edited
KTT2 BOOK CLUB (week 2)
BOOK ONE:
DUNE by FRANK HERBERT
READING SCHEDULE: February 1st 2020 - March 28th 2020
So here's a loose schedule we can try and follow. There are three books but technically no real chapters. There are interludes of commentary between each "chapter", which is how we'll measure progress week to week. Tried spoiler tagging the below, but the formatting gets all f***ed up with quotes.
1 Feb: From the beginning up to and including the section starting with "Many have marked the speed with which Muad'Dib learned the necessities of Arrakis"
8 Feb: From "What had the Lady Jessica to sustain her in her time of trial?" to "Greatness is a transitory experience."
15 Feb: From "There is no escape, we pay for the violence of our ancestors." to the end of Book 1.
22 Feb: From the start of Book 2 to "We came from Caladan--a paradise world for our form of life."
29 Feb: From "Family life of the Royal Creche is difficult for many people to understand, but I shall try to give you a capsule view of it." to "My father, the Padishah Emperor, was 72 yet looked no more than 35 the year..."
7 March: From "God created Arrakis to train the faithful" to the end of Book 2.
14 March: From the start of Book 3 to "When law and duty are one, united by religion, you never become fully conscious, fully aware of yourself."
21 March: 190 pages left (give or take; based on which book you have). Read until finished.
28 March: Appendices and Glossary
If anybody is reading the 50th Anniversary version of the book, lmk and I can send you the actual page numbers to be read weekly.
Comment below if you're interested in participating.
READERS:
@Tha7osavage @BBboii @Zulaw @Danny @YANDHI @Wahi @woahuhyeah @EuFronk @LuJo @sense @Skydweller @tupacarti @Danny @Ithaka @TravisDeschain @Hellapoor @Unwound @Ronin @ranch_dubois @JaeRell @Skrilla @KYMR @coleyghost @Sloth @BlueDream @Big_Tuna @AKIL @SecretGarden @Tadow @Quorra @Dxtr @Misfit @Dankmustard_Mobile @Serenity @mewacagar @Fundamentals @First_Take @Hiro
F*** yeah!
Essketit!
I read Dune like over 10 years ago so I'm basically fresh on this hoe