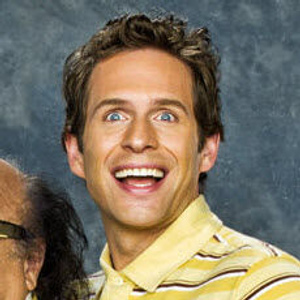 sc24
· edited
I am currently making a list of s*** tier posters on this site. If you have any suggestions feel free to name them here or message me and leave a reason why. I will add to list & tag them once I feel it is complete enough.
This is all in good fun so don't be too mean.
The List :
@KimJongUn - by far the worst poster on the site. Claims North Korea is a great country, openly states desire for tons of people to die, a blatant racist as well. Literally begged us for money then called us names when we didn't send him any.
@youknowwhatimsayin - for his absolute s***show of a thread about Yang.
@Synopsis - seems to be universally considered the second worst poster on the site. If you want free likes just drop his name.
@KELYE - another open racist on the site. Claims numerous people "stalk" him for simply replying to his threads yet seems to always have my name in his mouth.
@M_Cohen I've never met someone who liked Clinton, Bush, Obama and Trump.
@SecretGarden - seems to be the most disliked user outside of politic threads. Every time he makes a thread I see people s*** on OP.
@MetaphoricalOne - delusional Rockets fan. Talks a lot of trash until his team loses as always in the playoffs then disappears like Casper.
@B0nfire - requested by someone in NBA thread.
@AP3 - Bandwagon Chiefs fan
@figarooooo - his name alone puts him on the list.
@Cookies - tried to compare gravity & air being "illogical" to prove god exists. Seems nice enough though.
@Scratchin_Bandit - proud communist
@p_p - shower in the dark and claims it's cool. Check his name, it's because his light bill wasn't paid.
@hotpancakes - proud centrist.
@m02stp - requested by someone in Life section.
@Nozuka - racist
@MALICE - fell for a project veritas video trying to slander Bernie.
@genghiskharti - tried to set a "posts in a row by same use record" yikes
@ragedsycokiller - not sure if he can read
@DriveSlow - claimed physical differences
don't matter between men & women
@Kloppo - rough CFB takes (thinks Texas is best team ever)
@xdma - harasses hellapoor. Clearly trying to make a name for themselves on KTT2.
@FrostyFlakez - requested by mana. After a look at his profile it is pretty tough to get through & clearly deserving to make the list.
@IKARUS2020 - claims keeping up with politics is a dumb hobby, yet posts this in the politics section.
@DickerSpaniel - the name alone got him on the list
@Versetti & @TheGreatGameLord - our first duo. Both got triggered by me naming an actual dictator as evil while agreeing with Kim (who literally claimed in the same thread that George Washington could be argued as bad as Hitler lmao).
@12am - https://ktt2.com/vaping-37914
@Thebigbelts - worst user in sports section. Can't read. If he picks a team/fighter, bet the other one.
Any user who was ever in the "Yang Gang" is automatically an honorary list member.
Shoutout (positive) List :
@Undecided
@Hero
@Tyler
Everyone please take this lightly it's all in good fun. If you made the list it means you stood out and that always helps the website's activity 👍🏼
We already have a troll + NERP list