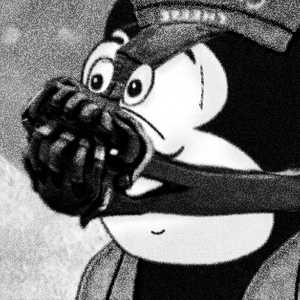 Bane
how are those 2 movies niche, with literally the most popular comic book characters on the planet? lmao
The characters aren't niche but the story Zack is telling using them isn't exactly the most easily digestible story amongst general audiences.
Man Of Steel had zod leveling skyscrapers, showing people getting s***ed up into the air and being thrown back down to earth, jets flying into buildings.. in a post 9/11 America at that. That alone is already speaking to a different audience and would put a lot of people off especially in comparison to what the Christopher reeves superman flicks were doing.
A "darker" superman story would definitely put some people off.
And there's nothing wrong with a darker Superman. I LOVE man of steel but it's a given that some people who already have their idea of superman are not trying to see certain elements. And those elements were rightfully continued in BvS. So then WB gave JL a tonal shift so it could be more of a generally liked movie. Like Marvel Lite tier. But if MoS and BvS created so many fans then they should've known switching up on JL would cause some complaints.
Even Henry called it niche
"reporter Kevin McCarthy was curious about Henry Cavill's own personal opinion on Batman v Superman.
"I think that movie is part of an arc for what Snyder's vision was — or is — and it's also in my mind fairly niche," Cavill said. "It's a niche style of movie within a genre. It reflects in the audience reviews and critics reviews. It's divisive. When anything is niche is going to be liked by some and disliked by others. That's the whole point of niche."