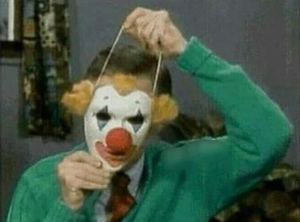 3Dots
· edited
Do you rearrange your room every other week at 2 in the morning? Fantasize about what furniture, rugs, tapestry, paintings, ornaments, posters you would put in your home? Just like to look at cool buildings, inside and out? Well then welcome to this thread.I'd like this thread to be equal parts showcasing creative feats of both interior design and architectural design and discussion of what that means to you. Perhaps every week or once in a while I'll post about specific designers, sets, and/or design pieces that deserve to be shown to the people.
—————————————————
Recommended reading (courtesy of @Mastazob) :
THE EYES OF THE SKIN - Pallasmaa
In Praise of Shadows - Tanizaki
Citizens of No Place - Jimenez Lai
Learning From Las Vegas - Venturi & Denise Scott Brown
Thinking Architecture - Peter Zumthor
S, M, L, XL - Koolhaas
Delirious New York - Koolhaas
The Good Life - Inaki Abalos
Why Do Architects Wear Black?
Radically Simple - Francis Kéré
Inside Utopia: Visionary Interiors and Futuristic Homes
Atlas of Forms The Architecture of The City - Aldo Rossi
Non-Referential Architecture - Olgiati
—————————————————
Looking to buy some furniture? Try this link and find some auctions near you! (courtesy of @Rool) :
https://www.auctionzip.com/
---
Sorry for taking so long; school sucks!
Before I take a look at some biographical spotlights, I wanted to take a look at an interior design staple that can really change the look of your place. Under a table or hung from the walls, this week I present to you: rugs!
https://soundcloud.com/partyomo/partynextdoor-persian-rugs
3) Rugs: an Unsung Hero
One of the most versatile of home decor, rugs can be both a simple layering option or a beacon of status. They are a pure reflection of the users interests and tastes, and because of their extended history they have had time to adapt to the multiple and ever growing needs of people.
Small, irregular shaped rugs offer a compact way to give flare to a room. Not quite as imposing as a 13 x 23, small rugs are like slices of personality that go well under an end table, in front of a door, or just as a foot rest.
The great thing is that, with practice and patience, you can make your own small rug! Plugging the homie CurrieGOAT who's video helped me understand how to make a rug.
!https://youtu.be/oQxbr6dgYbg
The Interior Editor describes rugs to home as shoes are to an outfit; they complete it, and sometimes outshine it. They are a complimentary piece with the power to be the MAIN piece. If you'd like the rug to be in a part of the home with high traffic, you might opt for a wool rug, flat, or loop weave.
Perhaps comfort is more your style, to which a shag carpet or a cut pile.
---
"I got paid for a walk through, but ain't come to the clubLiving room cost ten thousand, and that's just for my rug" - Sir Uzi
---
Now, if you're really like that, you could flex and drop a couple thousand on premium oriental/Persian rugs, art rugs, and antiques. Some are in the low thousand, but this Serab rug for example is $45,000.

Before we indulge ourselves, I encourage you to watch this video on masters at work. Traditional Persian rug weaving is a painstaking art, and these folks deserve all their flowers and then some.
!https://www.youtube.com/watch?v=-ECqbfX0IUA
Here is a website as well, to help provide context on all the different types of Iranian rugs: Claremont Rug Company
These are statement rugs, not just because of their price but because of their quality. These rugs take years to make, and employ the finest of material and the most skilled artisans to craft.
This also gives me the opportunity to showcase one of my favorite artists, Faig Ahmed. I encourage you to learn more about this man, and how he molds abstraction into an ancient art.
"Doubts"

"Virgin"

"Fuel"

---
Sources:
SoulGoods
Rugs Direct
TheInteriorEditor
Medium
Landry and Arcari
Gentleman Gazette
ThisIsCollosal
---
Hey yall. Thanks for reading all these posts I make. Sorry for the delay, school has been in full swing and I gotta get s*** done, ya feel me? Tune in next week for more portraits on people in the industry!
--- 3Dots
You structured this jawn hella nice it feel like I'm reading an article