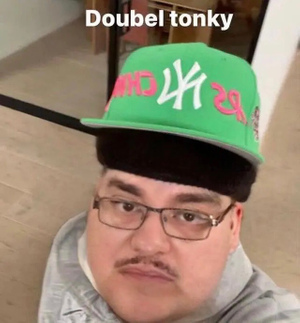 Tha7osavage
· edited
WE READING ANIMAL MAN BY GRANT MORRISON 4/1/22. COME JOIN AND DISCUSS THIS COMIC CLOSSIC
---
KTT2 Comic Book Discussion Thread | Weekly Pull List
Not sure how many comic book readers we have here on KTT2, but I just recently (sorta) started getting heavy into comics these past 3-4 years. As a kid I always collected comics, but never read or understood the medium. Having revisited the medium as an adult, it's been such a fun experience catching up on all of the great bodies of work that I missed out on. I've been so inspired by the medium as a whole, that I've actually embarked on a journey of creating my own comic book with a close friend of mine.
---
Post your favorites or what you're currently reading ITT.
---
Here's my Top 3
Alan Moore's Saga of the Swamp Thing:
This is probably my favorite piece of literature ever. Yes, literature. From start to finish this comic is just a thrill ride. One of Comic's great gothic romances. Pure Poetry.
Neil Gaiman's Sandman:
Another blassic. Neil Gaiman weaves Sandman's story through actual historical events and it's done flawlessly.
Grant Morrison's All-Star Superman:
I've never read a comic that made me fill up with tears of joy and happyness. This is Grant Morrison's love letter to Superman, and most definitely one of the best Superman stories out there. Was never a fan of Supes, but this made me a believer.
---
Will post more if the thread flourishes, with hopes we can discuss both old and new comics on the regular.
Really would love to start reading comics again, thinking of picking up and reading Swamp Thing
Wish the new Marvek comics were a bit more accessible to newer audiences, I heard the stories & canon are so extensive at this point