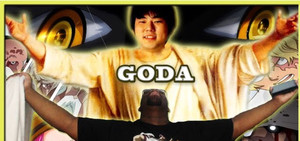 Ultima
Gaia was fire. I never could get into crystal clear. Red++ and Polishes Crystal are pretty much Gen 1 and 2 updated to Gen 7 mechanics and has abilities and nature's in it. It's my preferred way to play Gen 1 and 2 now.
I might check out Reborn then
Yeah, actually I haven't checked up on Pheonix Rising in years lmao. I'm not even sure where it's at in development.
Was checking the thread and i remembered our conversation about Reborn, the final update is out and the game is completed.
Imo the game is so much better than before, lots of changes to the story to make it better and i would say that the game aint cheap anymore, actually i had more of an easy time with the game for the most part (i do have to factor that i have experience in Pokemon in general and Reborn tho).
They even toned down the edginess in the game, i remember thats what u disliked the most, its still present ngl but its way better than in the past.
After playing it again it reinforced my opinion, that this game is the best fanmade pokemon that exist, its filled with content and it was made with love, the developers are really talented, if they started another fangame now that isnt "weighted down" because of decisions of the past or the story they decided when they were much younger, i think they could make an even better game with a story that isnt as off putting
Wanted to update u lil about the game in case u wanted to check it out