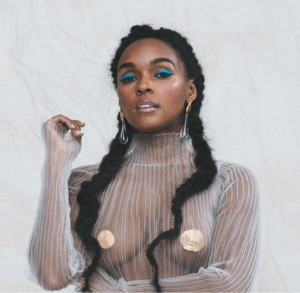 JaeRell
You have to realize that most of these women don't genuinely hate black men. And I can guarantee you that most are with Black men in their personal lives and will most likely marry Black.
Tweets like the ones posted are easy tactics that are meant to shame groups into changing behavior or ways of thinking... or to spark awareness/movements to do something about it. They aren't thinking about the potential negative consequences/effects on the framing of these issues. Their agenda isn't to literally destroy Black men. It's to get Black men to think and behave like they do regarding certain situations.
So yeah... the anti-Black male framing is annoying and the discussion is never nuanced. But nobody practices nuance anyway and I can see why this topic angers Black men because we see and deal with racists and oppressive bullshit all the time. So any framing that comes off as anti-Black male when it really doesn't even pertain to us specifically hits different coming from our own sisters.
Them shorties posted in OP are kinda bugging but we realllllllllly need more black women on this site my g. Cause @op knows he could dig up a s*** tons waaaaaaaaaay more tweets from niggas just dogging the s*** out of black women that get RT'd for laughs and jokes.
It's only been like what...5-6 years since it was popular to make fun of dark skin girls on twitter. Like, full on tearing them up. Like a loooooooooooooooooot of niggas now that are famous for "being intelligent and woke" have had to apologize for ill fated Serena jokes they made back in 2012 when they inevitably pull up their receipts (which, typically I find that s*** corny too BUT if your whole come up is "protect black woman" it is funny you built your whole audience originally from dissing them)
at the end of the day we all aint s***, but niggas gotta see where shorties be coming from and we never really try 'nahmean? I still don't cosign any of that fugazy anti-black male rhetoric that's been popular since thinkpieces on LJ (yeah, showing the age with that one but f*** it)