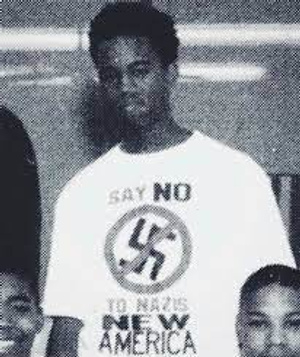 Scratchin Mamba
https://jeffpearce.medium.com/ethiopia-the-wests-diplomats-meet-in-secret-to-decide-how-to-help-the-tplf-cb87f2d30777
The West's Horn of Africa experts have been meeting with a TPLF leader and TPLF/OLF supporters in secret, even as its governments claim to be impartial — TPLF's Berhane Gebre-Christos speaks as TPLF member, proposed head of "transitional government" (limo/Uber drivers) and Washington-based Ethio-American diaspora.
Donald Yamamoto, recently the U.S. Ambassador to Somalia who just retired this year, to TPLF official Berhane Gebre-Christos:
"Abiy is not listening… Obasanjo has not been extraordinary helpful or very active, and so are there any other opportunities that you see?"
Vicki Huddleston, former U.S. Deputy Assistant Secretary of Defense for African Affairs and US Assistant Secretary of State for Africa to Berhane Gebre-Christos:
"I couldn't agree more that you know, Abiy should step down, there should be an all-inclusive transition government."
Former ambassadors and current diplomats for the United States, Britain and EU had a Zoom meeting this past Sunday with an official for the TPLF in what amounts to a green light from the West for the terrorist group's attempts to overthrow the democratically elected Ethiopian government. And there's evidence to prove it: a phone-cam video of the two-hour meeting.
!https://youtu.be/e4A8Ot5zpgg
it's crazy how the west literally has no motive half the time in the modern era for allowing chaos in africa and literally just does it for the hell of it to f*** with them out of pure spite/cruelty. this is probably one of the most egregious acts by the west in africa since what they did in mali and somalia. literally a government run by insane sociopathic narcissists
also not to distract from how serious this is but can we just appreciate the absurdity of "had a Zoom meeting this past Sunday"
like there's so many layers to that, imagine caring so little about millions of people and the livelihood of an entire region and ethnic groups you have a video conference on corporate approved (tm) software to decide the fate of millions
if it wasn't so insane and cruel it'd be hilarious.